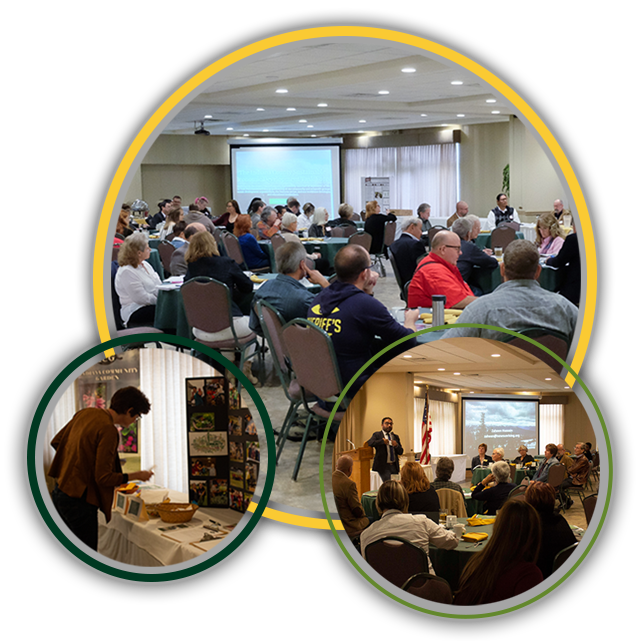 October 13, 2023

9:00 am until 3:00 pm
Kovalchick Convention and Athletic Complex (KCAC)
711 Pratt Dr, Indiana, PA 15705
RSVP Bottom of Page
This Year's Topics
Solar Leasing In Indiana County │ Indiana County Broadband Deployment Initiative │ Outdoor Recreation Economy │ Second Annual Electric Vehicle Car Show!!! │ Air Liquide Renewable Natural Gas (RNG) Plant In Center Twp., PA │ Uplifting People, Place, & Projects: Economic, Workforce, & Community Revitalization In Indiana County

Please continue to check here for updates on Summit VI 2023, or follow the Sustainable Economic Development Task Force on Facebook at @ICSEDTaskForce. Recordings of all presentations from Summits III through V are available on our website and on YouTube at "ICSED Task Force".
The Sustainable Economic Development Task Force holds an annual Summit for the following purposes:

- To educate our citizens on local sustainable achievements and plans for our County's future

- To demonstrate our County's commitment to achieving a sustainable economy to current and potential employers and job-creating entrepreneurs

- To serve as a model for sustainable economic development and education for other communities

RSVP for Summit VI Below!