Note: The information here is a work in progress. If you have any suggestions or want to join our groups please contact the focus group facilitator. We will update this after each focus group meeting.
Sustainable Agriculture
In simplest terms, sustainable agriculture is the production of healthful food, fiber, or other plant or animal products using farming techniques that protect the environment, public health, human communities, and animal welfare. Sustainable agriculture focuses on trying to find a good balance between the need for food production and the preservation of the ecological system within the environment such as conserving water, reducing the use of fertilizers and pesticides, and promoting biodiversity in crops grown. Sustainable agriculture also focuses on maintaining economic stability of farms and helping farmers improve their techniques and quality of life.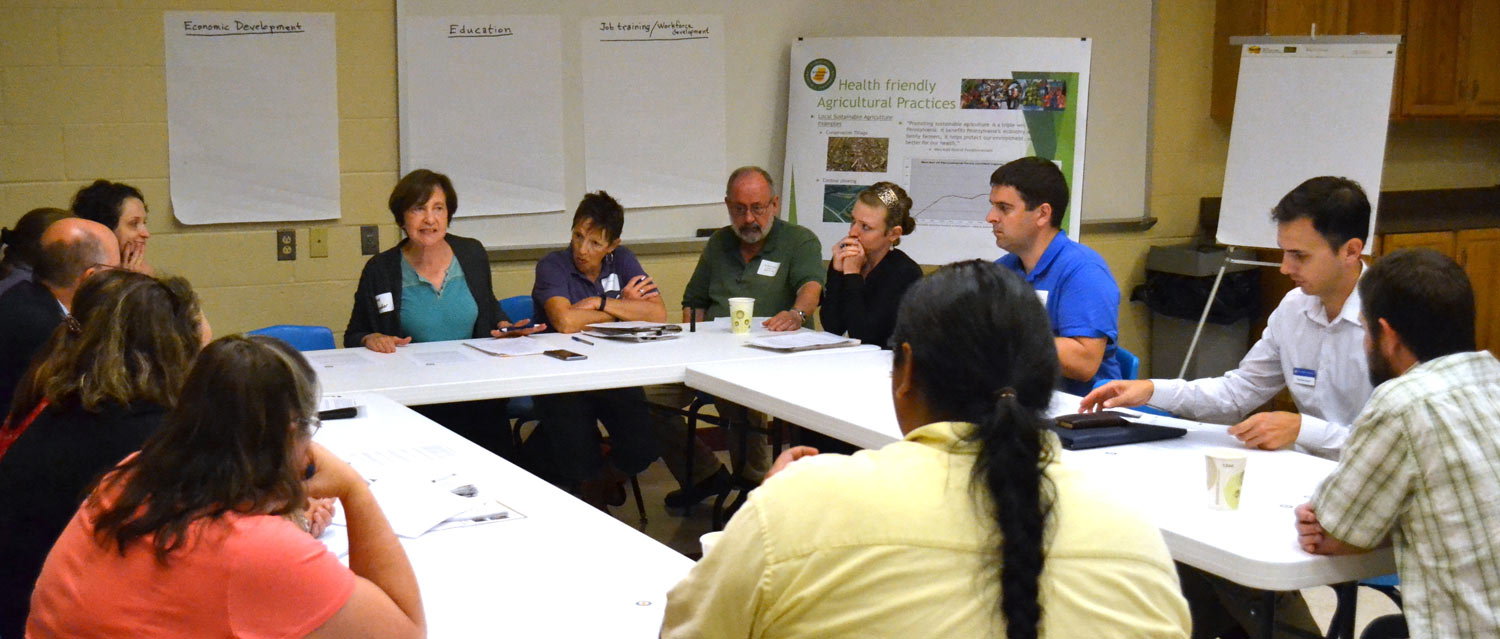 Partnerships:
Indiana Community Garden
Contributing Members:
Adam Cotchen
Alysha Trexler
Ed Trexler
Amy Manko
Andrew Sandeen
Barb Barker
Bob Livingston
Bob Madden
Candice Bolger
Carrie Miller
Darlene Livingston
Hilario Molina II
Kay Smith
Marthe Weyandt
Season Petrovich
Tom Beresnyak
Leya Ramer
Pam Bryan
Sustainable Agriculture Wish List
ECONOMY • COMMUNITY • ENVIRONMENT